Austin, Texas
8024 Exchange Dr
Building 9 suite 500,
Austin, TX 78754
Hours of Operation
Monday – Friday
5AM – 5PM
Saturday
6AM – 1PM
Brothers Food Service proudly serves the Austin area, Texas Hill Country, San Marcos, Bastrop, Waco and everything in between from our Austin facility!
We provide produce and other food products throughout this region to restaurants, schools, hospitals, assisted living communities, commissary kitchens, and the ever growing community of Austin food trucks including one created by one of our former employees! We love watching his dream become a success and still getting to work together in a customer partnership!
Brothers Food Service Dallas also serves efforts to support our community and environment in the Austin area. We do this by partnering with the Austin Food Bank, and Trio Community Meals (Meals on Wheels).
If you're looking for a produce distributor in this area, give Brothers Food Service a call. We're happy to answer any of your questions! As always we welcome our customers to schedule a guided tour of our facility where customers can see for themselves how we run our business with efficiency and integrity.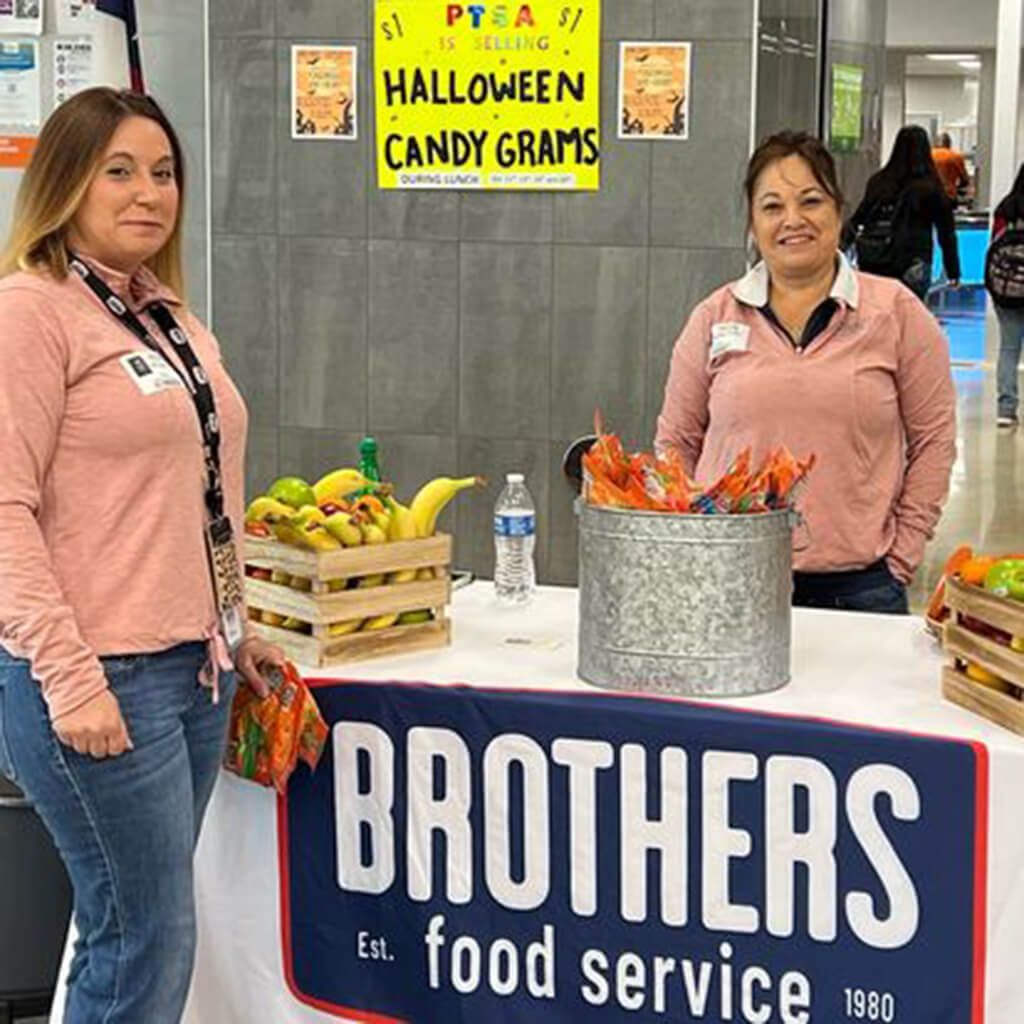 Announcements
Stay tuned from upcoming announcements.
Will there be separate announcements for each location? If not, we can set it up where you can add them in one section of the back end and they populate on each location page – or you can do each location separately.